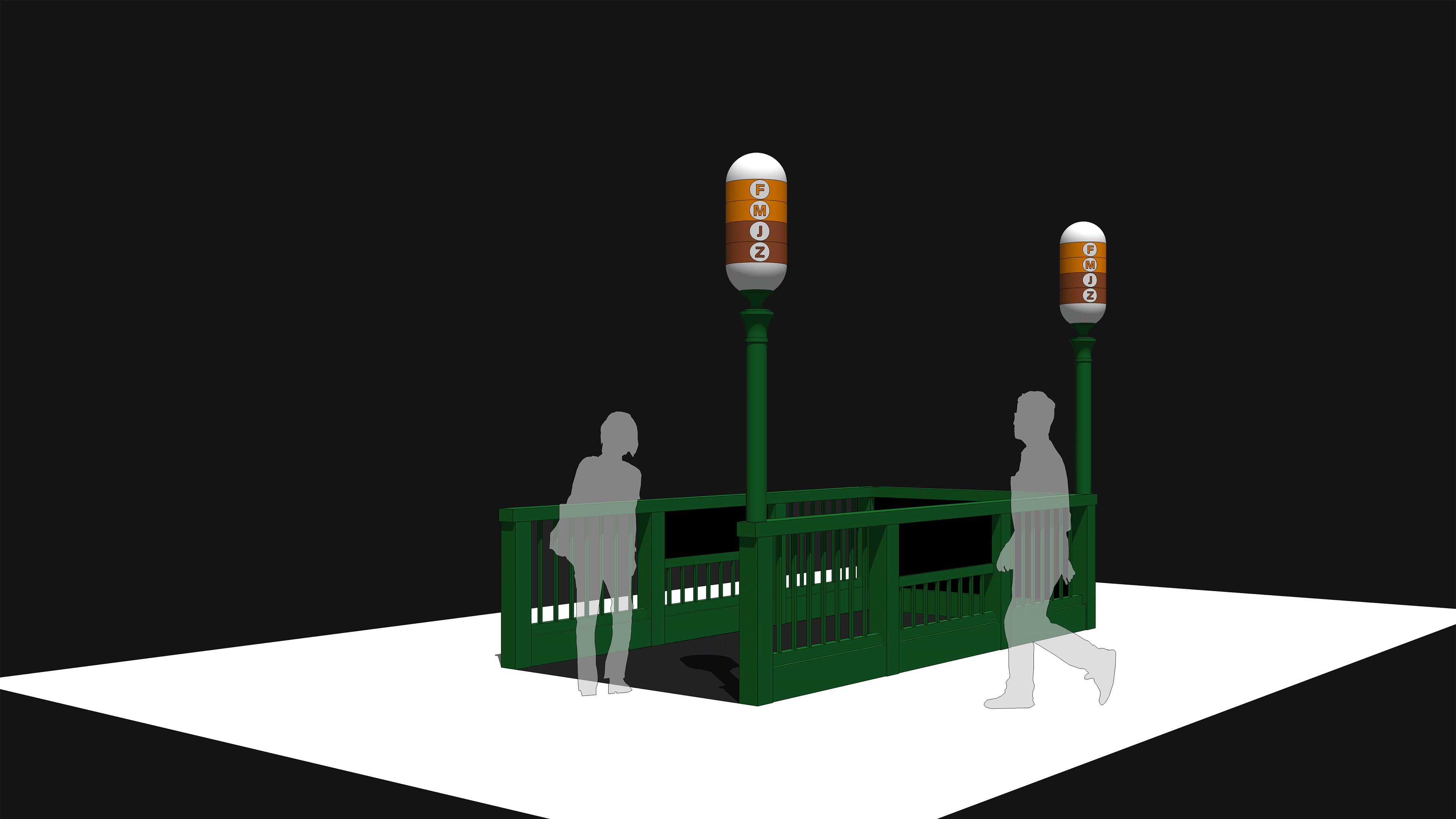 Sub-Signals reimagines the form and function of New York's subway globes as visual navigational tools at street level entry. The proposal embeds live MTA transit data into the urban environment to improve riders' wayfinding experience, offering visibility and intelligibility into the underground network.

It's goal is to ease navigation through the transit maze by simply providing the information needed to make decisions at the critical threshold between street level and subway level.
Role: Product Design, Design Research, Visual Design, Physical Computing

Tools: Illustrator, AfterEffects, Sketchup, 3D Printing
Why the globe?
The project reconsiders how cities might leverage existing public infrastructure for new use. These vestiges of the past are already
1) Connected to the grid
2) Distributed at each entrance all over the boroughs
3) Recognized by riders
Modular Design Concept
The design concept is adapted from the original design, maintaining its successful aspects and paying respect to its deep history. The globes are extruded to become beacons, stacked with colored modules representing the lines that serve each particular entrance, similarly to how information is presented and read in a subway map.

With a consistent typology, each station would carry a unique, and identifiable visual combination of colored modules.

Additional Design Considerations
The modular design affords variability, and future display considerations include additional pieces of information, like accessibility, nearby train lines, or train direction.
Data Integration and Display
The modules are connected to MTA's existing data stream, which enable them to receive and display information according to real-time service changes.
Sweep
Status: Train passing through station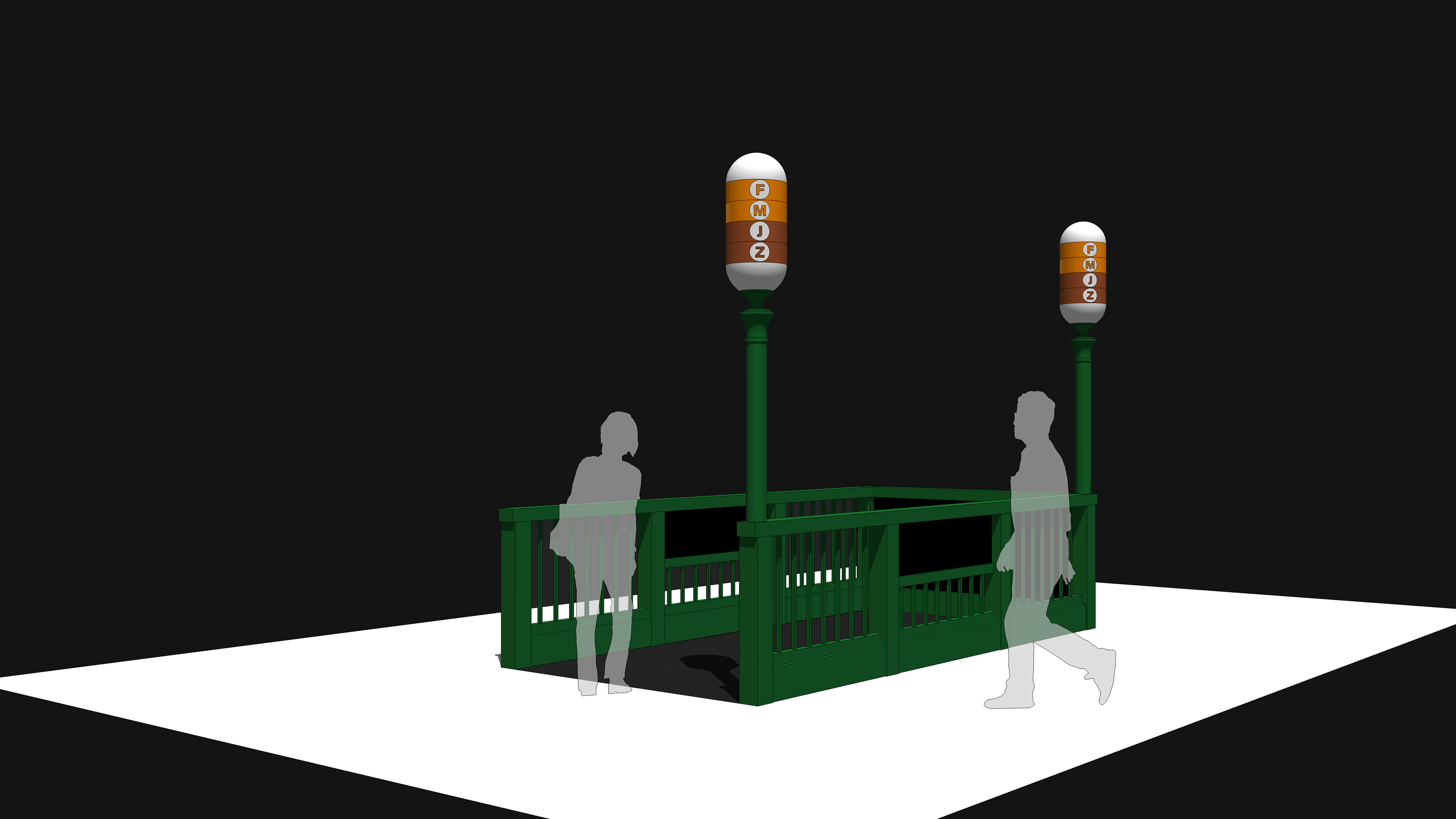 Pulse
Status: Alternate service alert; Check with MTA and be prepared before entering station
Scenarios: Delays; Switch to local or express; Route change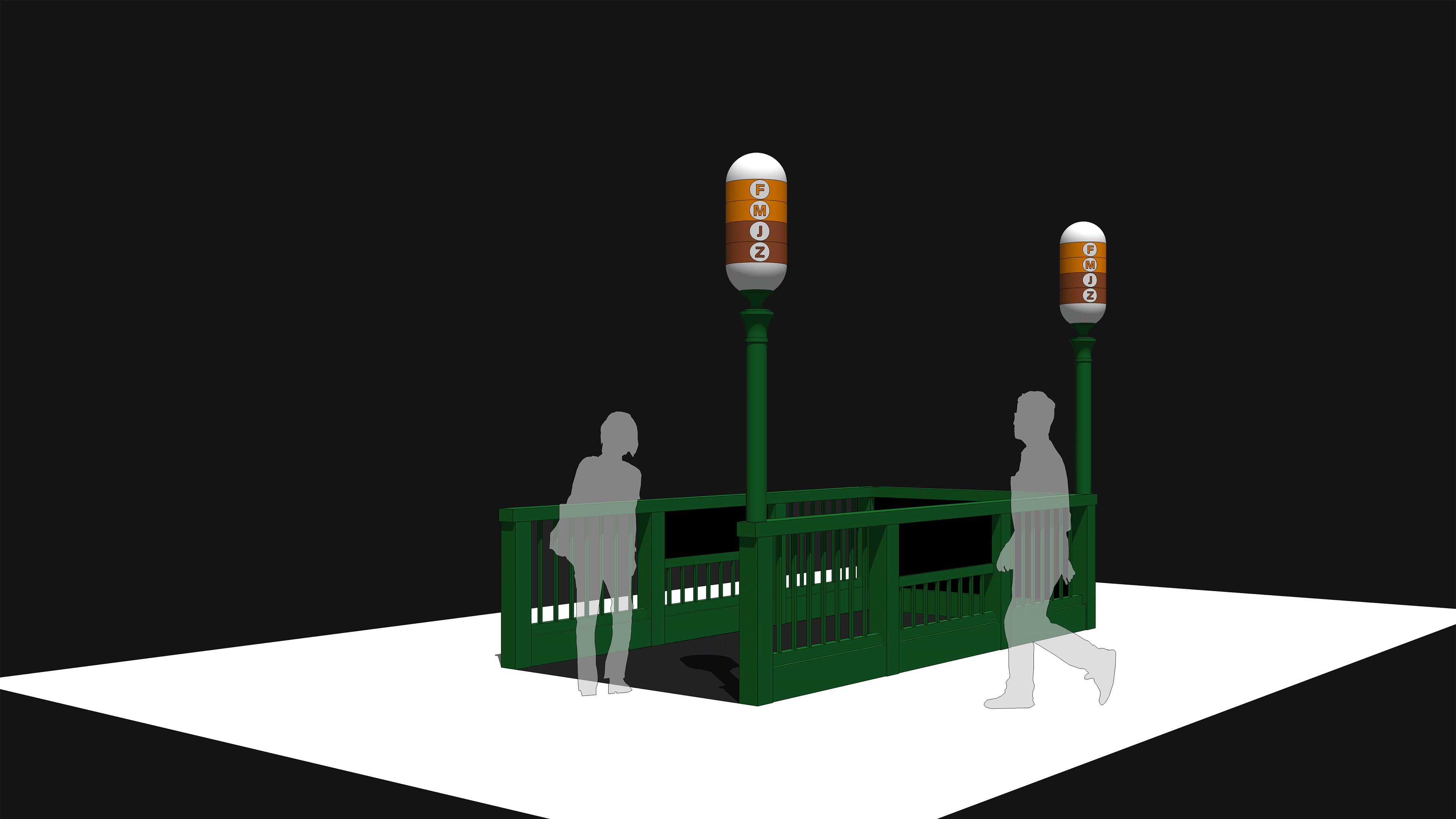 Fade Out
Scenarios: Weekend or part-time schedule; Service ended early; Trains temporarily skip this station; Entrance is closed for maintenance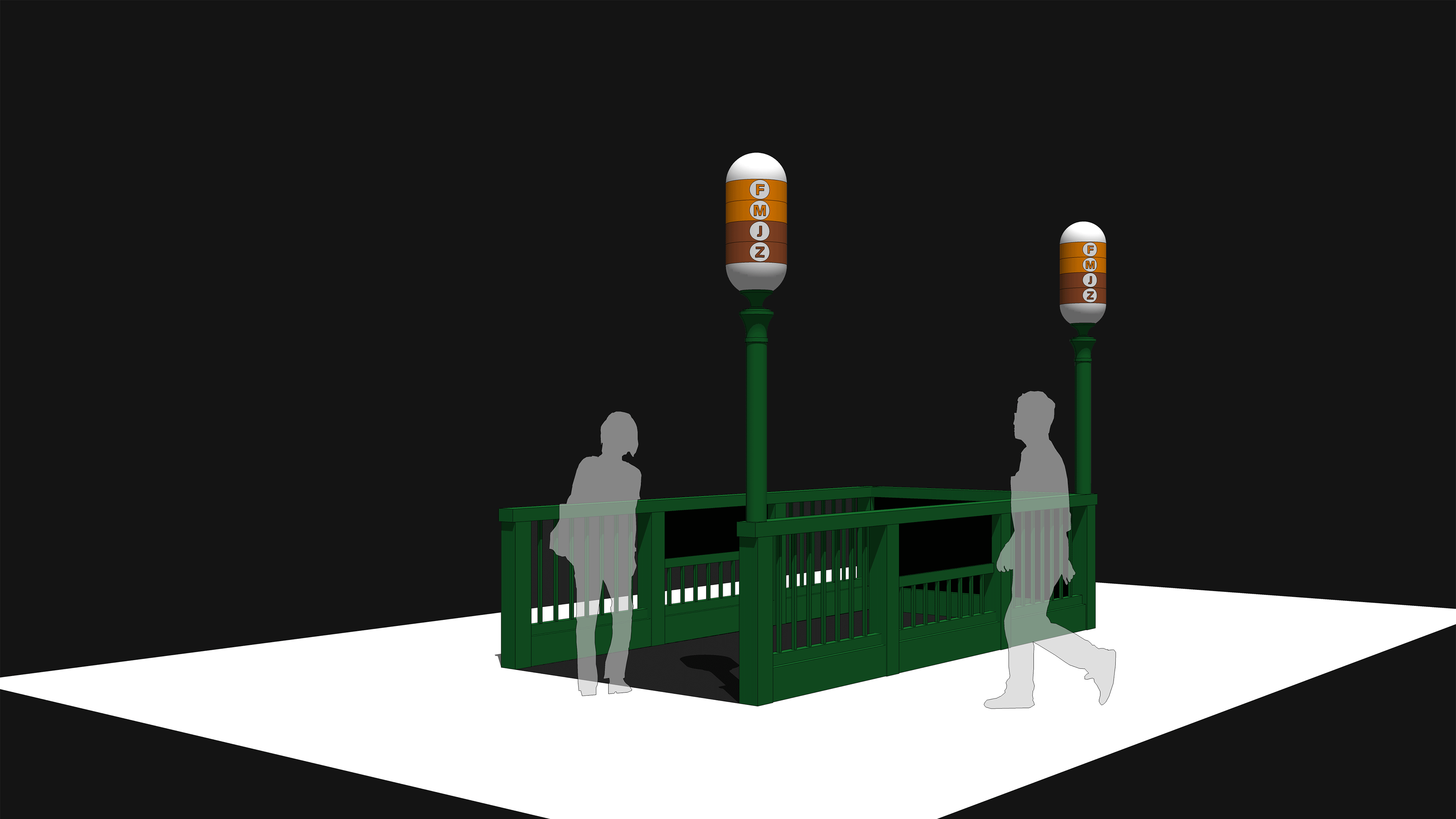 Implementation and Impact
The value in the design is that the beacons can be made and tested in isolation at a low-cost and low-risk. A few stations could be chosen to run a pilot program, perhaps ones that are already undergoing maintenance, before scaling up.

When we consider the 5 boroughs, 473 subway stations and 1900 entrances, there is potential to change more than 3800 instances of unfulfilled urban infrastructure.

---

Sub-Signals was completed as part of a 10-week R&D fellowship on the Future of Transportation with NYC Media Lab and Havas Media.
Copyright © 2023 Jacqueline Wu