SetSail AI is a generative AI conversational tool that helps revenue leaders instantly get answers to their sales data questions, like deal analysis and rep performance.

I led the front-end design of the product, while championing an intuitive, context-driven conversational user experience.
Role: UI/UX design, Visual design, User research, Product strategy, Data visualization

Tools: Figma
◌ Under construction. Check back shortly for updates! ◌
What it solves


When sales leaders need quick answers to critical questions about their team's pipeline, they usually go about it a few ways: 1) chase down the answer in their CRM, 2) build a new dashboard, or 3) ask their reps for anecdotal updates.

SetSail AI does the work of analyzing and summarizing large amounts of data. Team members can ask any question about their deals, reps, or revenue and get answers in plain English along with visual representations like tables and charts.




User flow

Designs


The SetSail AI interface is accessed through a floating button in the navigation bar. It is a layer that sits on top of the other pages in the app. This enables users to ask questions and interpret the responses while having context of their sales dashboards visible.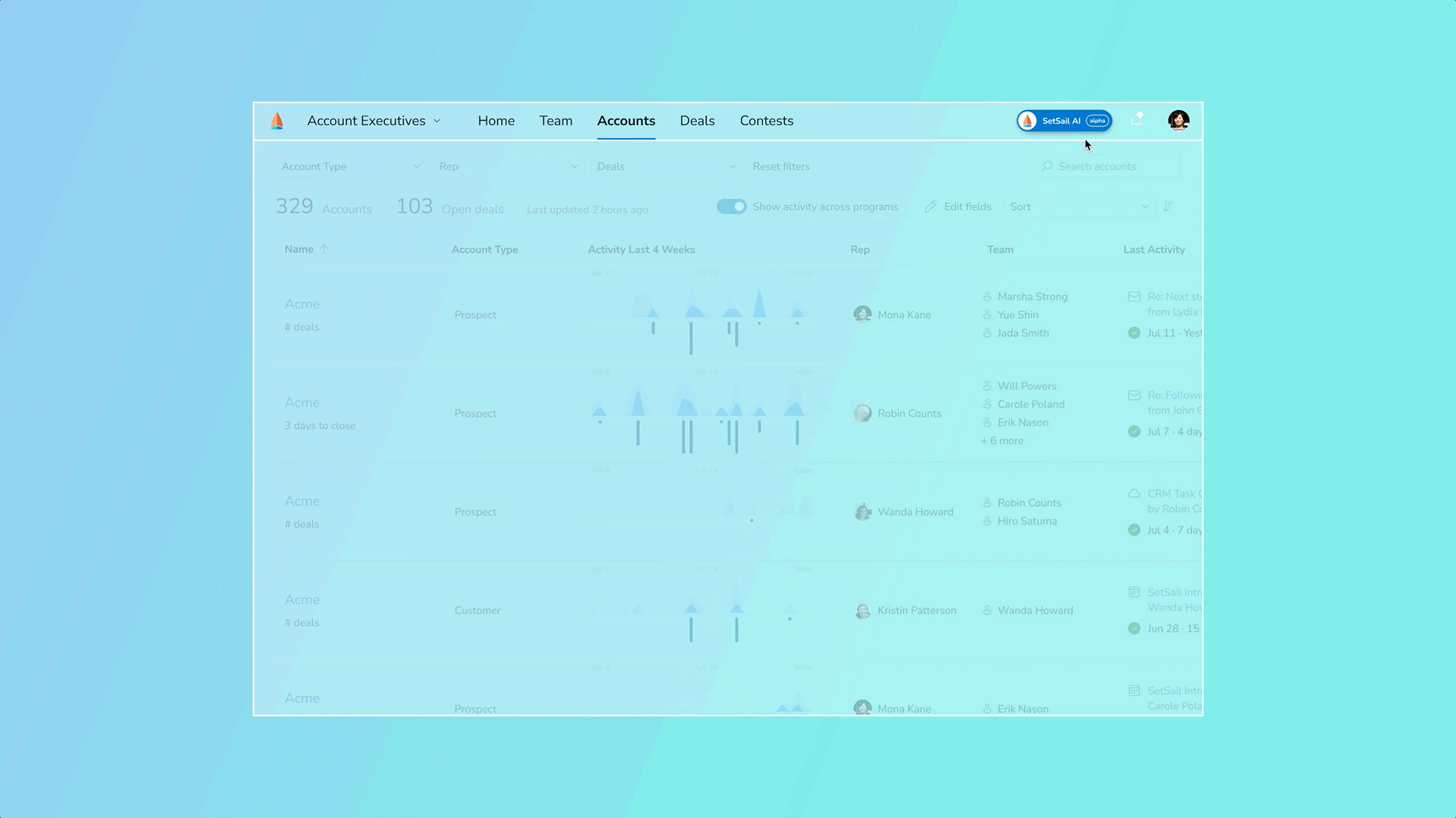 We also tested other options for usability and ease of build before landing on the final version.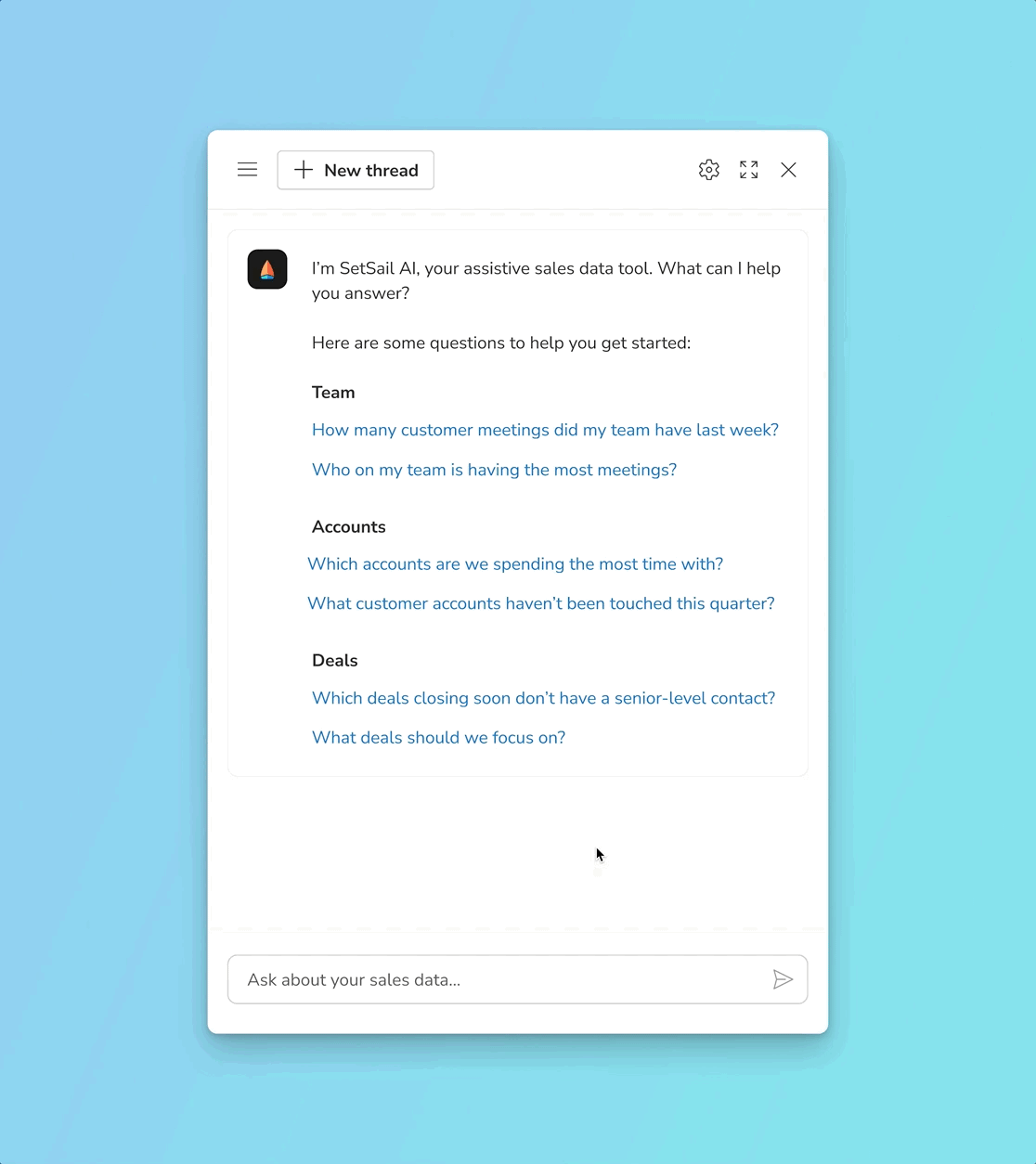 Loading animation

The floating message bar is anchored to the bottom of the thread, cycling through 4 distinct backend processes needed to generate a response to the user's input.
The assistant communicates its logic before providing an answer so that users can determine whether their question was correctly interpreted.
An escape function allows the user to stop the query at any time.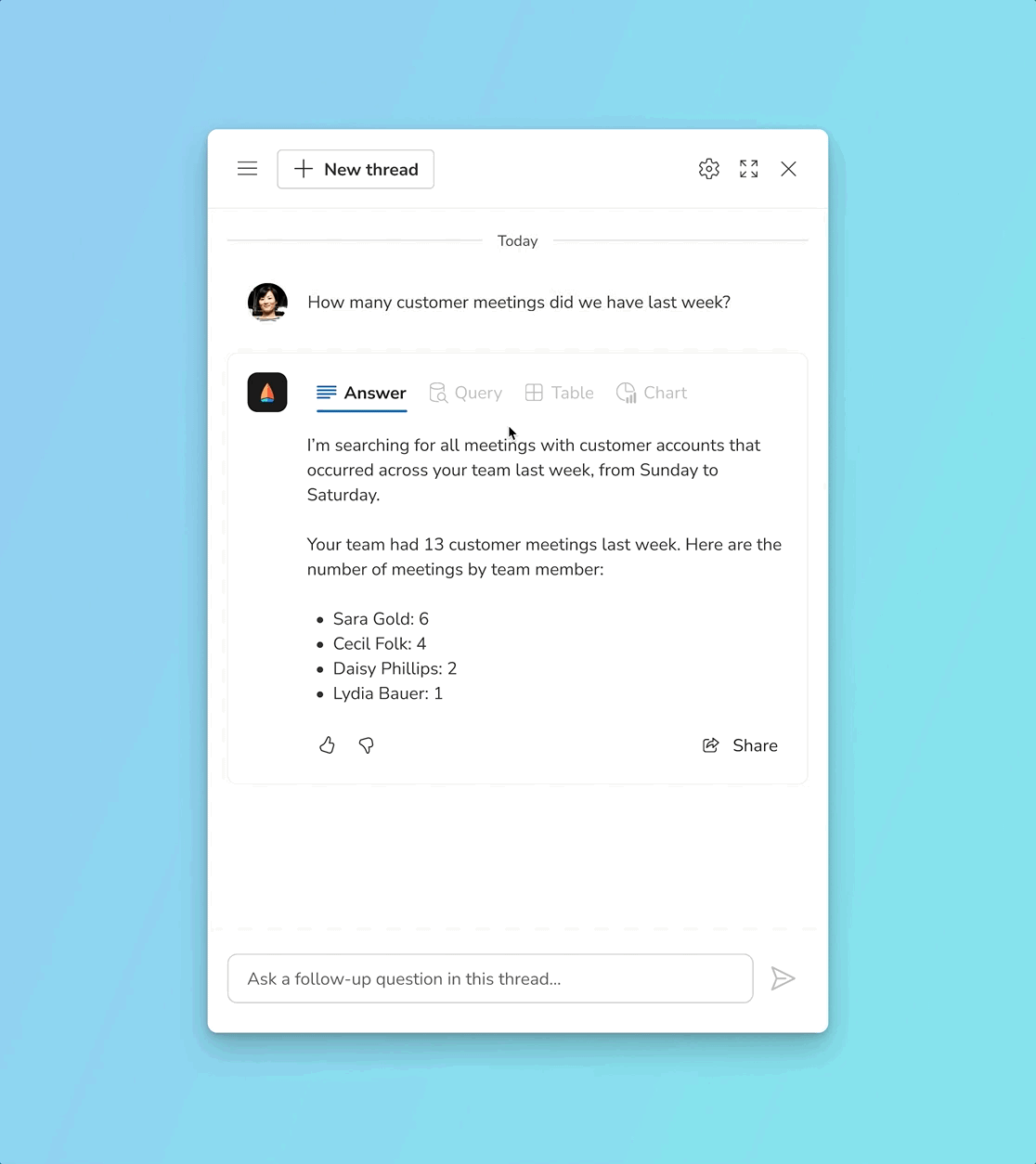 Data visualizations
Because our users are often in more data-oriented roles, we wanted to show various visualizations side-by-side with the primary text based response without having to leave to another part of the app or external tool.
Query: We felt it was important to open the "black box" and build users' trust in the AI generated answer

Table: A more structured response for scanning and exporting data
Chart: One of the most requested features, charts visualize the data in a way that is easy to digest and share with teams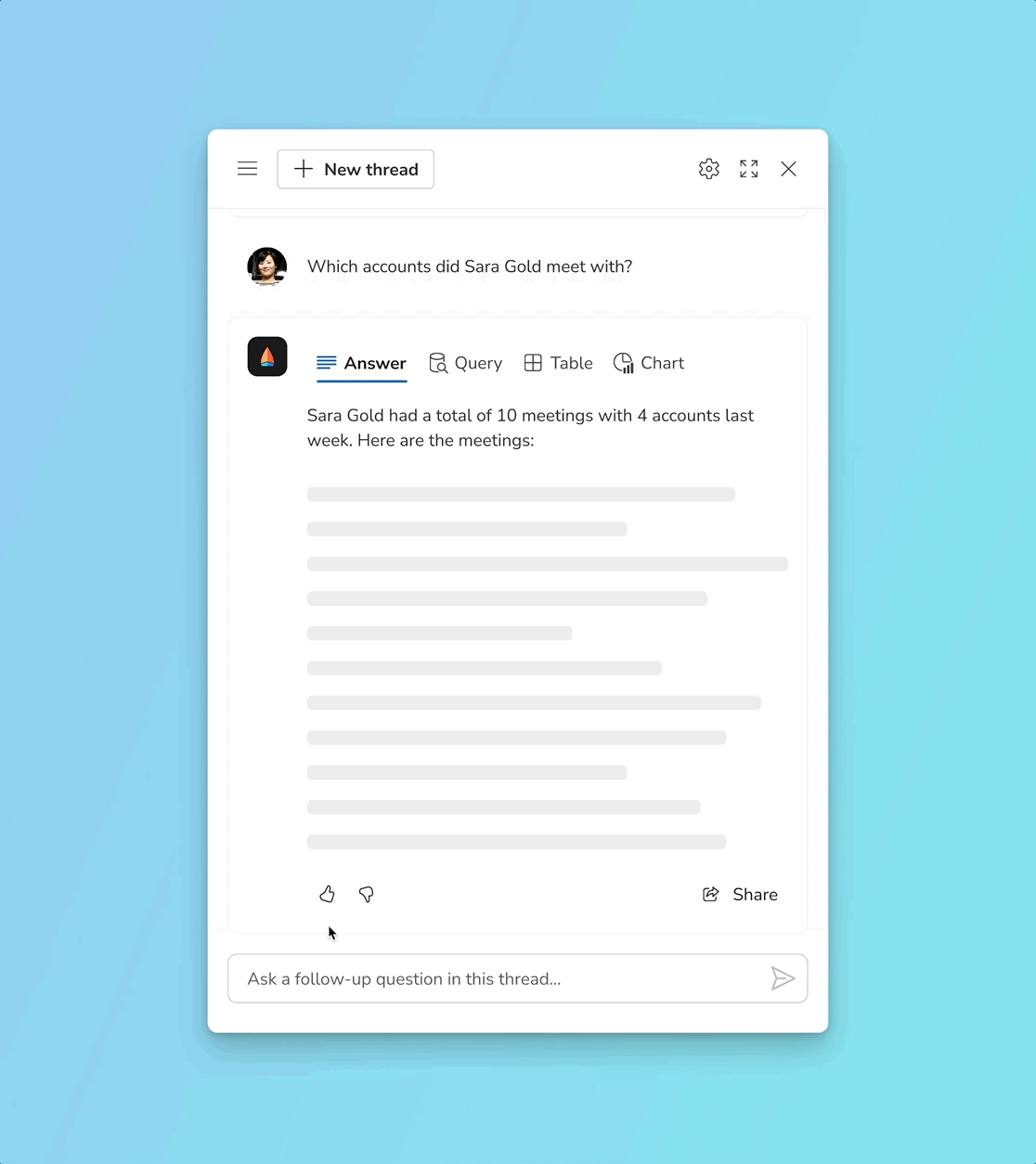 Feedback mechanism

In order to improve our model, users have the option of rating each response as helpful or not. For the latter, we prompt the user with a few quick choices to make it easy for them to provide feedback.
---
Copyright © 2023 Jacqueline Wu