Project Orbis
is an
FDA initiative↗
that aims to provide a framework for concurrent submission and review of oncology products among pharmaceutical companies and international health authorities. The goal is to accelerate patient access to innovative cancer therapies by streamlining the regulatory process.
Our team at
Google Cloud Life Sciences↗
teamed up with
Accumulus Synergy↗
to design a proof of concept for Project Orbis's information and data exchange platform. One key feature is the "parallel review" process where multiple regulatory agencies from different countries can seamlessly review submissions, share expertise, and collaborate on documents to collectively assess the safety and efficacy of a drug or medical device.
Role
: UI/UX Design
Tools
: Figma
Status
: Proof of concept
Delivered as part of a 20% project at Alphabet. Helped the team
secure a contract↗
with Accumulus Synergy to build out their platform, beating out competitors like AWS.
---
Designs

◌ Under construction. Check back shortly for updates! ◌

---
Users
Parallel Review Process

User Flow: Project Document Creation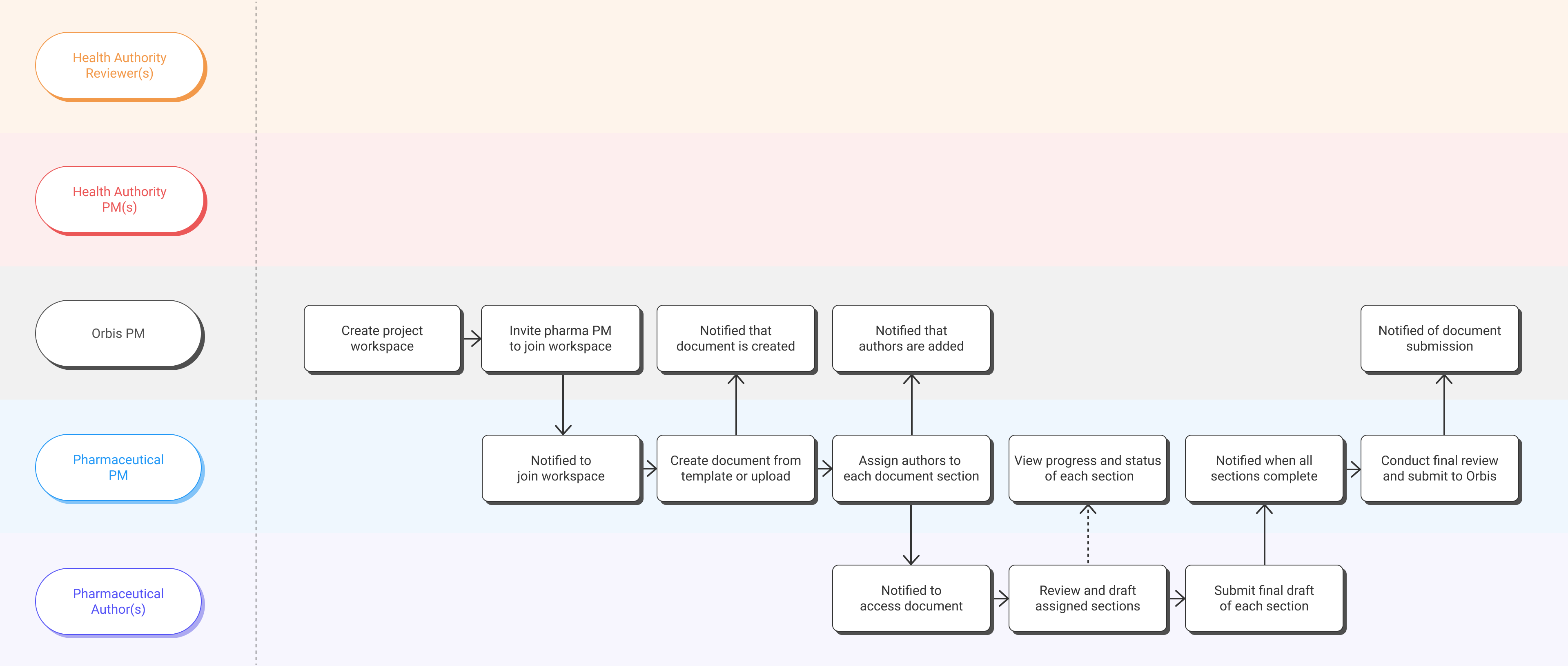 User Flow: Collaborative Review
---
Copyright © 2023 Jacqueline Wu