 People Picture is an interactive installation that turns people into pixels.

We designed an application that creates a mosaic of animated text from video. We invited participants to record short clips that were then collaged together on a public display, producing a playful and moving portrait of the diverse attendees at each conference.

Role: UI/UX Design, Front- and Back-end Development, Installation Design

Tools: OpenFrameworks,
Javascript, Sketchup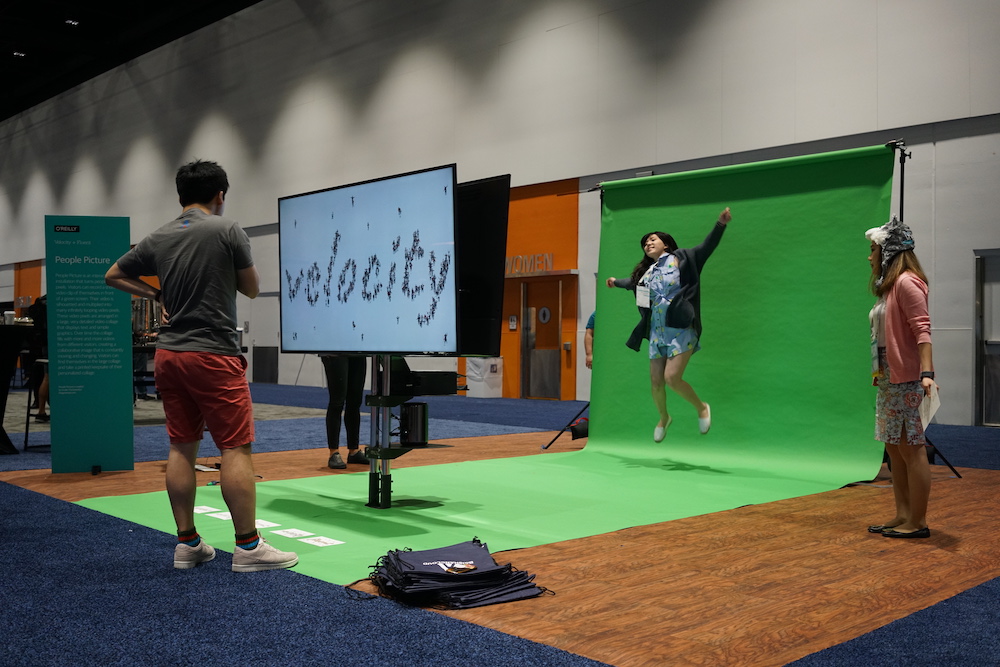 User Flow

After recording a clip against the greenscreen, participants have the option of either overlaying it onto a selection of text, or to draw a personalized image using the touch screen.
Media
Participants received a printed postcard, and a digital copy of their animations were automatically uploaded to Twitter with a uniquely generated QR code. (See
@peoplepicture18
)
---
People Picture was created at Studio TheGreenEyl with Richard The and Agnes Chang. It travelled with O'Reilly Media through conferences in Portland, New York, and San Jose.

---
Copyright © 2023 Jacqueline Wu