Eukarya Biotech Center

Role: Architectural Design, Design Research, 3D Modeling

Tools: Rhino, Adobe CC, Digital Fabrication



Eukarya, meaning "good kernel," embodies the notion of functioning as a good nucleus, or beacon of knowledge. Also, as organisms with complex cell structures present across animals, plants, and funghi, these organisms comprise a significant research area of biotechnology.


---
Site Analysis and Architectural Form

Eukarya looks at soil surfaces and sea level rise to develop a structural foundation that leaves little footprint on the site itself. Suspended above the protected wetlands, the main program of the building is held up by site-generated research towers within the building volume. Beneath the undulating roof mesh, these labs create adaptable spaces within the building, allowing for programs (i.e. classrooms and galleries) to modulate throughout the year and seasons.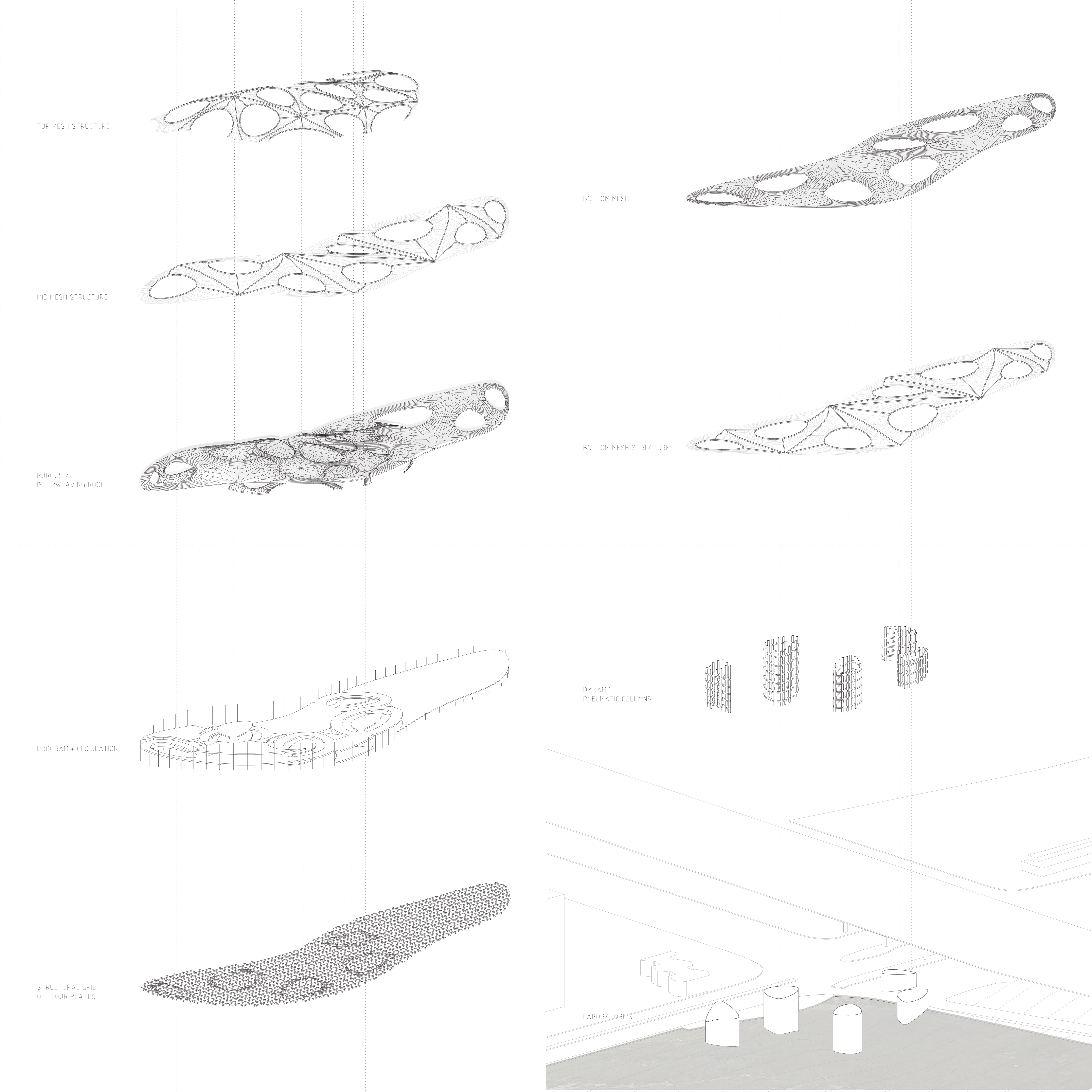 ---
Material Research and Experiments

Taking from biomimicry, we studied the microscopic anatomy and stystems of several pneumatic organisms in order to extract structural and textural components for the design of the architecture.

Studies include: elastic resilience, generative expansion/contraction, material opacity, and tension strength.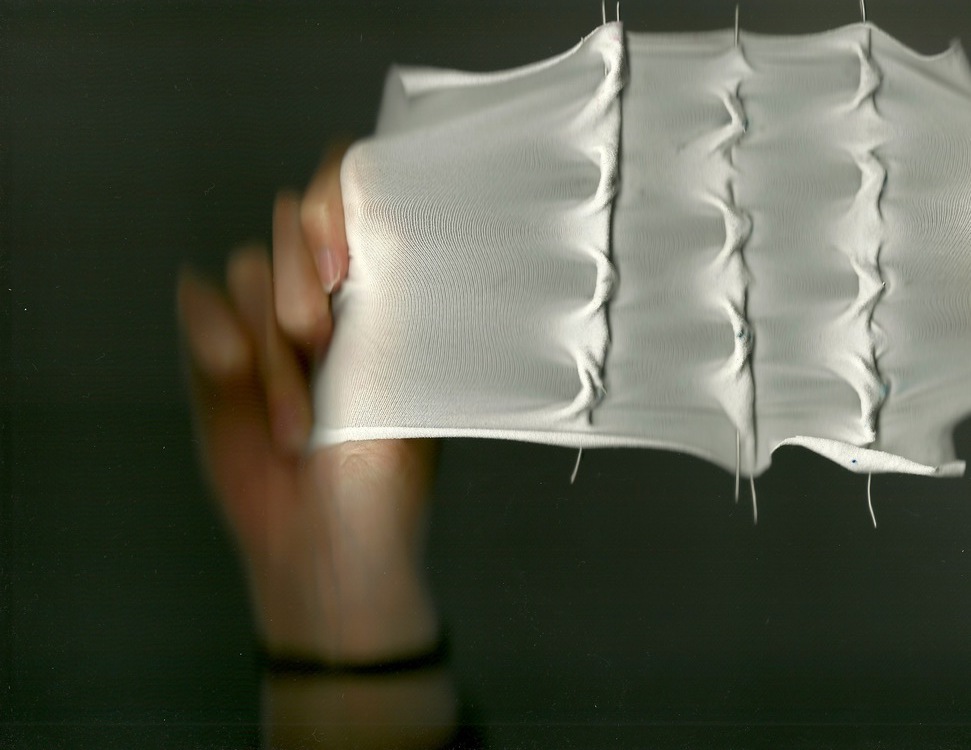 ---
Eukarya is a project by Jonathan Izen, Tiffany Kan, and Jacqueline Wu. It was completed in the architecture deparment at the University of California, Berkeley and showcased as part of the annual CED Circus.

Special thanks to Maria Paz-Gutierrez.