Democratic Doorman is an urban installation and advocacy tool created in response to urban "public" spaces that are becoming increasingly privatized. It encourages online and offline discussions between citizens and top-level stakeholders about what has become of these spaces.

Reflecting the form and function of the virtual doormen that form an invisible border of security by remote control, Democratic Doorman provides an alternative window of communication where municipalities fail to provide.
Role: Product Design, Design Research, Visual Design, Physical Computing

Tools: Figma, JS, Rhino, Raspberry Pi, Adobe CC


Each time a citizen requests access to a space through the doorman, the device will send a tweet to the stakeholders involved—owner, municipality, and advocacy groups—effectively throwing them into a virtual room and presenting and opportunity to respond.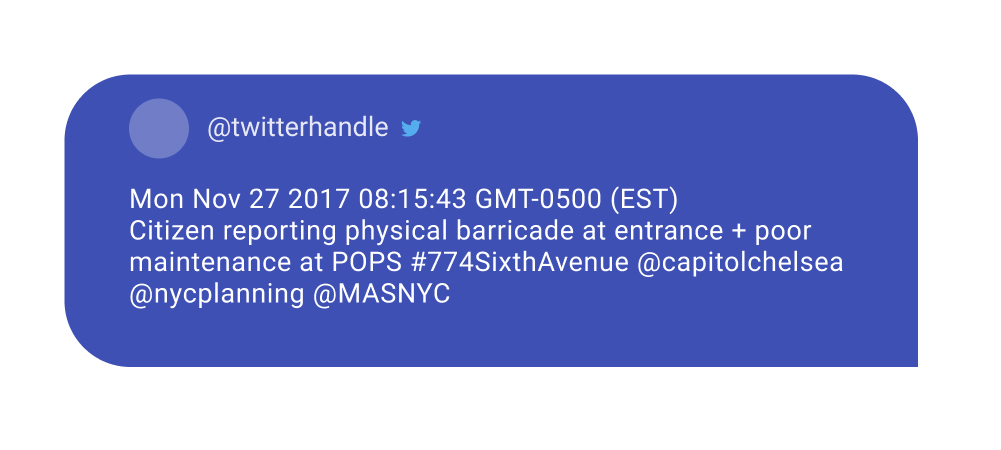 The device is designed as an open-source toolkit and calls to be replicated and placed in front of restricted POPS all over the city in a guerilla-type movement.






---