CRM Health Grader is a free browser-based tool that anyone can use to identify missing, duplicate, and inconsistent data in their Salesforce. It showcases SetSail's value proposition to find and fix your worst CRM data challenges.

The Grader is SetSail's first self-service product and was built with a truly cross-fuctional team spanning product, design, data science, marketing, and customer success.

Role: UI/UX Design, Visual Design, Usability Testing

Tools: Figma, Usertesting.com
◌ Under construction. Check back shortly for updates! ◌

User flow and cross-functional ownership

Designs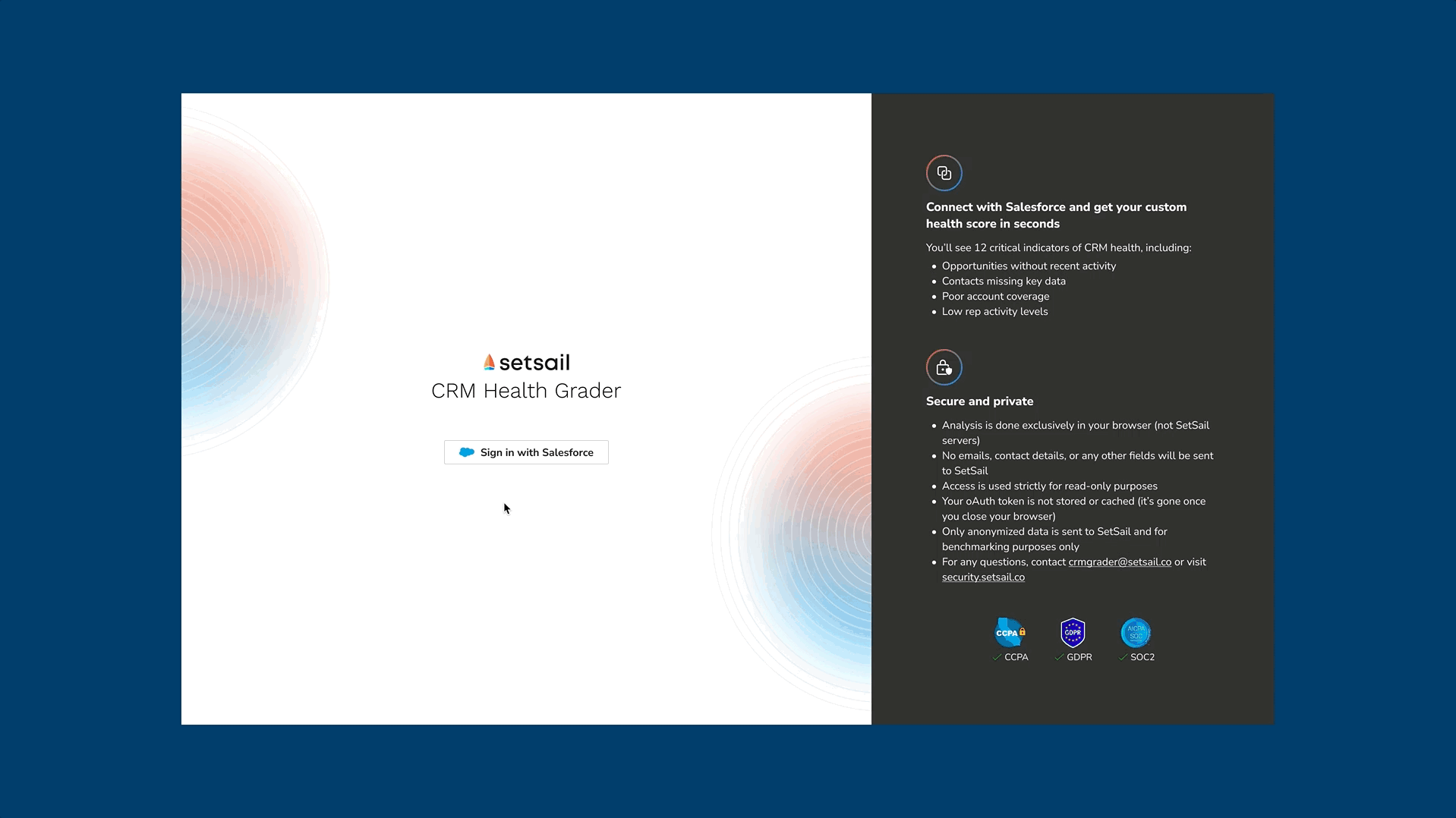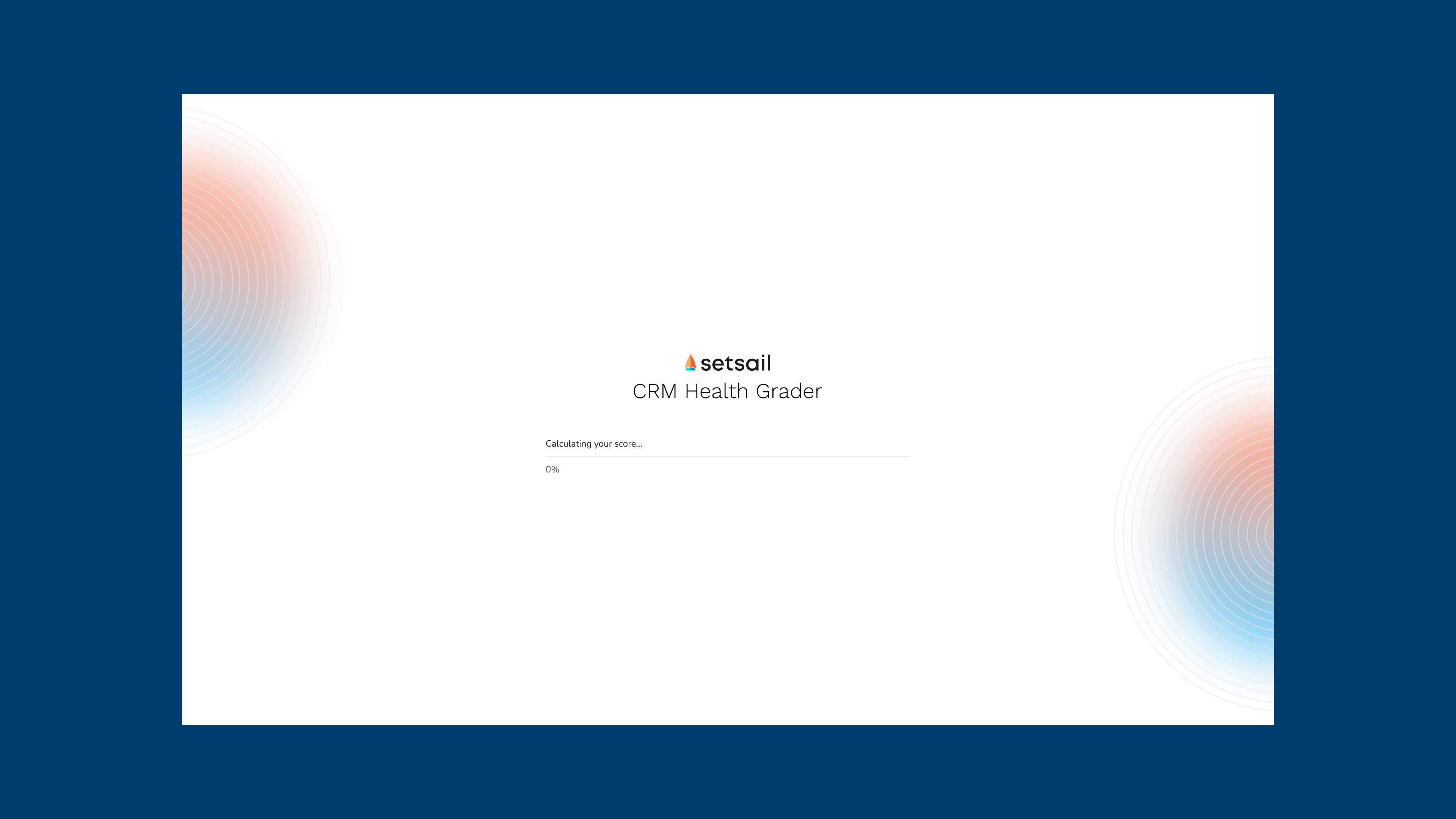 Card anatomy and variations


Report email

Impact

The Grader was instrumental in securing 4 new customer meetings, 2 qualified opportunities, $42K in pipeline, and 2 closed deals in a single quarter for our go-to-market team.
SetSail launched a new partner program where Salesforce and RevOps agencies are able to white label the CRM Health Grader as their own tool to analyze prospects real time. In less than one quarter, 4 partners signed and counting.
Customer quotes
"My experience with SetSail's CRM Health Grader has been very positive. It's effortless to run, and the visualizations make it easy to digest. In fact, I find it more user-friendly than alternatives."
– Chris Fezza, CEO of
Admin Within
"SetSail's CRM Health Grader is a perfect way to engage our existing and new customers in a real conversation about how to tangibly improve their CRM."
– Nate Strong, Founder & CEO of
StrongCRM
---
Copyright © 2023 Jacqueline Wu